Customer Reviews
Works great
I didn't like the fact that the Tupperware containers were old lunch meat containers because it was sooo pricey but it really works great! I wish I would've done a little more research and I could've just bought the refills and used my own lunch meat containers and saved some money.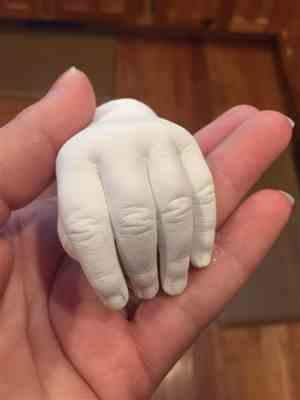 08/02/2019
CastingKeepsakes
You will be please to know that we DO NOT use "used lunch meat" containers in our kits. It is possible they may look similar to those that are manufactured for other industries, however. If you have previous experience with the kits and have your own containers, you may certainly purchase just the refill powder sets.
Great product.
Please buy this. Imagine doing your child's hand at a young age and being able to hold it once they graduate. My kids are 3and 4. They were easy I did this also on my 9month old sleeping niece and she moved a still yet it came out pretty good. They details came out great and I even did my own hand. Can't wait to see it again when I'm older and to see how young and youthful my hand once was.